Emily Newman – Director Mustang Experience UK Ltd

"Buying a 5.0 Litre V8 Mustang was one of the happiest days of my life.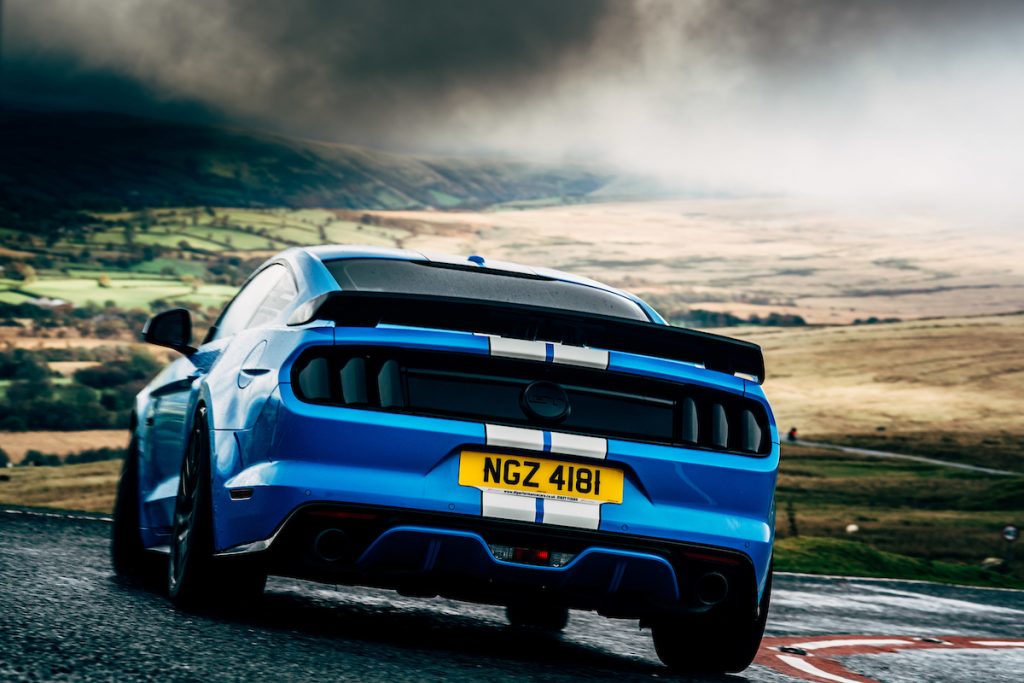 The acceleration, braking and spinning back wheels were a bit of a shock.  A few days out with a performance instructor were taken.  I started to feel more confident and went for a track day, and frightened myself completely.  I didn't drive for a week.  I then met Nick, whose calm, fun and gentle coaxing got me, pardon the pun, back on track.  A day out on roads then moving to Bruntingthorpe built my confidence at every turn.  Learning to trust myself and the car was a real thrill, and I got my driving mojo back.  When you can crack jokes and laugh with someone when you're bombing down a straight at great speed in the pouring rain you know you've met the best teacher.  Knowing there were other people out there feeling the same, I started Mustang Experience UK for events, driving days out, holidays and who better to have than Nick Arnold, as my resident instructor."
---
Mike Cooper – Group CEO, EMEA & Asia Pacific. Omnicom
Nick Arnold is an outstanding, advanced driving instructor who I have known for over 10 years. Nick is one of the most senior and most experienced instructors at The Porsche Driving Experience at Silverstone. The standards there are already very high but Nick stands out as one of the best if not the best.
Nick's real talent is to push his clients to get the very best from them all in a very relaxed, enjoyable environment. He has enabled me to get far more out of my Porsche GT3 cars over the years to a point where I am a far, far better driver and much faster on a circuit. I would never have explored any of these very fast cars limits without Nick's guidance.
I have had a great deal of experience working with different Grade A instructors over the years but I would definitely rate Nick Arnold as the best. He's extremely safety conscious whilst giving you amazing confidence. He has a very high level of integrity too.
A day with Nick is always an absolute pleasure and you will learn a great deal, irrespective of your level of experience.
He's also a really top man and great fun to be with.
---
Nikki Barry – Power Station Engineer
'I was passed Emily's details when I was on the Hunt for a way to learn to get the best out of my Mustang and my own driving skills. She paired me up with Nick Arnold Mustang Experience UKs resident 'A' grade instructor for the day where we did a few hours on the road learning how to handle the Mustang for day to day driving, followed by an afternoon on track at Bruntingthorpe.
I learnt so much,and walked away with not only a massive amount of confidence in the Mustang(that thing will do everything you ask of it, and boy can it corner well when you know how to do it!) but confidence in myself is dramatically increased!!!
I highly recommend this to anybody, it is worth every penny spent! I for one will be having more of these days, because I have bad habits to break, and there is so much to build on! My instructor, Nick, was patient(fortunately!) and explains the cars abilities to you that make it easy to put things into practice without feeling overwhelmed! Roll on my next day pushing the Mustang and myself further!!'
Chris Wildsmith – Marine Group Leader at Volaris Group
'It's easy to think you can drive fast and master the road like an ace driver…..the truth is there are very few people who can significantly improve your driving skills whether on circuit road or into competition. Nick is that rare breed who can make the complex simple and the theoretical be done for real at 120 mph+ He has the ability to sense what you, the car and conditions are capable of and push each closer to the potential without ever stepping too far. With regular tuition I went from a petrolhead with ambition but little talent, to confidently taking on major circuits and knowing I was getting the most from the car and myself or at least knowing what I am doing wrong!
If you have choice between buying a faster car or learning with Nick how to drive faster… it is a no brainer, cheaper and a huge amount more fun.'
---
Anne West
'I first met Nick on the recommendation of my husband who already had some training sessions with him. I had bought myself a car as a treat and then found out I didn't really know how to drive it. So this was where Nick came in and he put up with me on the track and the highway, got used me used to the car and then to thinking about balance and driving smoothly and then pushing me so that I could see what the car could do. Also how to position a car on the motorway, what to look out for, how to deal with tailgaters.
So for any driver who wants to be more competent, faster and safer, Nick is the instructor to help you achieve this. He has trained every sort of driver from novice to experienced track day drivers and is patient, calm and able to explain clearly how the car is reacting to you, the driver and to the road conditions. With more competence comes more confidence and Nick is excellent at stretching your capabilities, whether you are on road or on the track.
With more advanced and experienced drivers, Nick can help take them forward and iron out faults. My husband and an ever expanding group of his friends have all benefited from his expert tuition and advice.'
---
Robert Gill – Director at Futureactual Ltd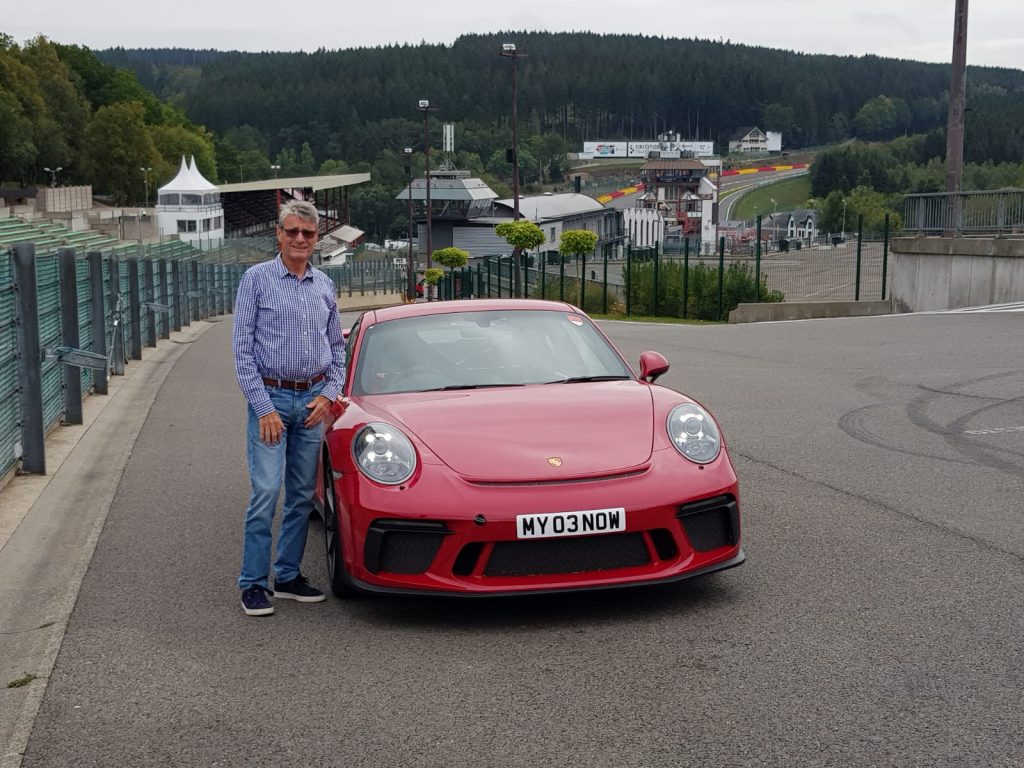 'If your bucket list includes driving fast cars around iconic race circuits, then go for it, It's never too late. But a vital caveat, make sure Nick Arnold is sitting in your passenger seat.
As one of the best Advanced racing driver instructors in the business Nick will steadily build your confidence and speed, whilst keeping you safe at all times.
I started circuit driving with Nick when I was 72, that was three years ago and I`m not planning to stop anytime soon.'
---